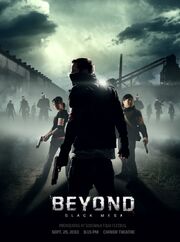 thumb|300px|right|I am the freeman
From time to time, numerous fans and amateurs tried to (and are still trying to) create short movies base
thumb|300px|right|EFC17, part One d
on the
thumb|300px|right|Portal No Escape
HL universe

Here they are :
BEYOND BLACK MESA :
Done by Infectious Designer team, a 12 minute long video of Adrian Shephard and various Resistance members fighting throught zombies and Combine, desperate to send valuable data.
thumb|300px|right|BBM, or Shephard gone madESCAPE FROM CITY 17 :
Done by the Purchase Brothers in two parts, telling the story of Resistance fighting in City 17 against Combine, Striders, and Headcrab Zombies.
PORTAL NO ESCAPE  :
A 6 minute video of a woman escaping prison, founding a Portal Gun to make the escape more easy.
I AM THE FREEMAN :
A one minute fake CGI trailer about what could be a CGI movie on the HL2 events, in a "third person" view, with Gordon as an actual character.